About Us
WE'LL FIND YOU THE PERFECT SPACE
LIST YOUR PROPERTY RISK FREE
Introducing Promas Estates, an exciting new real estate company in Marbella.
We are an extension to the successful building company Promas Construction and Design who, after 15 years in Marbella, have built a reputation for pleasing clients who want the very best.
Now Promas Estates provides the same exceptional service in the Costa del Sol reality industry. Our specialist team will work with you personally, offering you a truly bespoke service.
Tell us what you are looking for, and we will find it. We have a selection of the most prestigious properties on the Costa del Sol and with our highly trained professional staff, we will make your property search successful and seamless……
Welcome to Promas Estates.
Having established an impeccable reputation in the high-end building and reform business, many of our delighted clients wanted us to extend our services to receive the same level of care and service to their real estate needs.
Promas Estates is a luxury real estate company whose hand-picked team with a wealth of experience are dedicated to looking after our real estate clients, offering first class service and advice.
Would you like to:
find the perfect property in the right location?
reform a property as an investment project or indeed, as a holiday home?
have research done by experts in the market and to view the best selection of suitable properties?
invest in a new development under construction?
We work individually and tirelessly with you to find the right property or project to suit your needs and lifestyle. If you choose a property that is not exactly as you would like it, our Promas Construction and Design team will work with you to create your ideal home.
We are at your service to personally guide you safely through the entire purchasing process from initial search to key in the door, with whatever you need in between. Based in Marbella, we offer properties in all the most popular and up-market areas of the Costa del Sol.
Become part of our ProMas family and let us look after you in style!
Contact us on +34 951 667 940 or email us at info@promasestates.com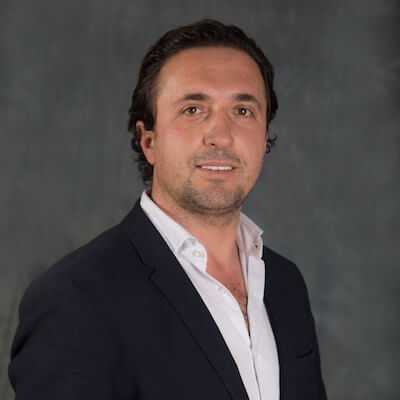 Ardian Prozhmi
I moved to the Costa del Sol in 2005 and created Promas Construction and Design S.L. which is now a very well renowned and established company in the Marbella area. Following on from the success of our architecture, construction and design company, I feel Promas Estates is a natural extension to our existing business by expanding our services for our clients into the real estate industry. I am professional, outgoing and motivated with a passion for travel, and great food and wine.
Katherine Mason
Born and educated in Belgium and living in London for many years, I moved in search for a better and happier lifestyle in Spain in 2005. Partner of Promas Construction and Design and also Promas Estates, I have great knowledge of running a company and a keen eye for design. I love to keep fit, walking my dog, photography, art and reading.
Melinda Rendina
Originally from Australia, I worked as a town planner and various areas of government, including marketing, which built on my background in sales throughout university. When I moved to Spain in 2016, it was clear that Marbella was the place to be. Being an international with my experience, who loves gorgeous homes and helping people achieve their goals, real estate and marketing were the natural course for me. I am an outgoing professional committed to getting the best for my clients, with a passion for keeping fit and enjoying the beauty of culture and nature.