August an Excellent Time For Buying and Selling Homes in Marbella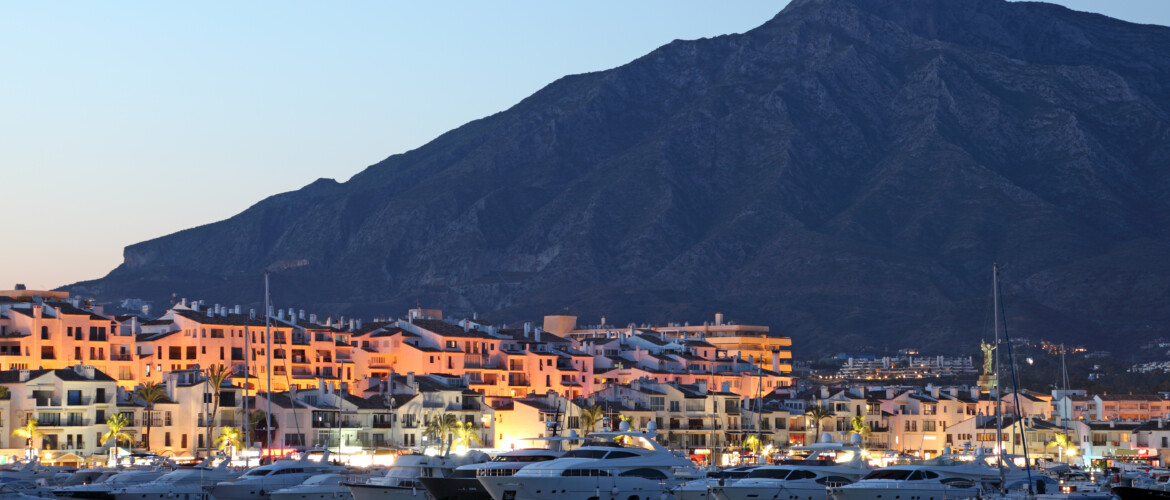 For most people, August is a time to chill out by the beach or pool during the day, sip exotic cocktails in the late afternoon and dine al fresco as a refreshing evening breeze blows in gently from the sea. In short, to leave the stresses of everyday life back home. And ideally a long way away – in Marbella, for example.
What many might not also realise though is that August is also an excellent month to buy and sell properties. That doesn't necessarily have to mean losing too much valuable time on the sun-lounger. Certainly not if you contact Promas Estates to put things in motion, take care of all the arrangements, preliminary contacts, etc., and then only call on you with an update and a convenient viewing time when absolutely necessary.
When you also add to the mix the fact that the current luxury real estate market in Spain – especially in hotspots such as Marbella – remains quite buoyant, and that Spain continues to rank highly in global lists of the most highly coveted destinations for expats, then there is little time to waste. Call us for a chat this month – then head straight back to your richly-deserved jug of summer sangria and platter of fresh seafood.
Why August?
In the first place, as the August market has been growing in recent years, top real estate companies such as Promas Estates suspend their own holidays so they can be fully attentive to summer customers.
Also, just about everything is open, so people can gain a more comprehensive picture of the specific area they are interested in, and undertake an effective reconnaissance of its services and amenities.
According to data from the Consejo General del Notariado (notaries association), the number of real estate operations in August grew 25 per cent from 2020 to 2022. Real estate professionals attribute this partly to changing attitudes (many local businesses no longer completely close down in August) and also because the quality of transactions tends to be higher, even though there is less activity than in other months.
The main reasons why August is a good time to look for and buy a property include:
More time for buyers to consider options with a relaxed and clear "holiday" head.
With less volume of work, real estate professionals can dedicate more time to each client and their specific property selection, and offer more direct "physical" contact. In other non-peak-holiday months, a significant proportion of the relationship will (at least at first) be long distance (i.e. emails, video calls, etc.).
As fewer potential buyers are viewing their properties, many sellers will be more inclined to accept an offer that seems "reasonable" and agree to drop their asking price.
Long summer days of good light and sun (and no rain) mean properties can be viewed in optimum conditions, with pools, gardens, leisure facilities and other communal amenities in full functional state.
As for sellers, the advantages in August include:
Clearly, there will be less competition from other sellers as they enjoy their own holidays or opt to spend more leisure time with their families and friends. Those remaining "active" will therefore be able to take full advantage of this temporarily diminished supply yet still strong demand.
Buyers looking for a property in August are obviously particularly keen, especially if they are forsaking their holiday time. Many might also have an urgent need to secure a property as soon as possible – for example, before the children return to another school year back home or a job opportunity in Marbella is no longer available.
Investment clients will be especially aware that a prompt purchase in August will mean they can take immediate advantage of attractive buy-to-let opportunities the rest of the year, from September to Christmas. So they will be more open to negotiation and reaching a quick deal that also benefits the seller.
Spain Tops Property Buyers Ranking
If you are considering settling permanently in Marbella, or other areas of the Costa del Sol, you are certainly in good company.
According to the latest research by MoverDB.com, Spanish property is the most sought-after in the world. The international moving experts used online search data tools to analyse the number of searches for properties in every country around the world, and concluded that Spain is "the most common property fantasy", with buyers in 34 countries searching for Spanish homes more than properties in other countries.
MoverDB noted, "A pleasant climate, good cost-of-living and viable property prices are the lure for Europeans, while the golden visa reward for investments over €500,000 tempts bigger investors."
Another survey, by InterNations, ranked Spain the second best place for expats in the world this year, behind Mexico. (The next highest-placed European country was Portugal, at 10th.)
The survey covered such aspects as the ease of settling in and getting started abroad, as well as personal finances, work and the quality of life, concluding, "Since the first Expat Insider survey in 2014, Spain has always ranked in the top 10 of the 'Quality of Life Index'. For example, the country has consistently featured among the best worldwide for its 'Leisure Options', placing first again in 2023. The majority of expats (88 per cent) are happy with the culture and nightlife in Spain, compared to 68 per cent globally. Additionally, over nine in 10 (91 per cent) are happy with their opportunities for recreational sports (versus 75 per cent globally). Luckily, Spain's climate and weather (third) makes it easier for expats to get out and enjoy these activities."
Contact Us Now
So there you have it. Spain is universally considered one of the most highly coveted destinations in the world for property buyers – whether as an expat resident or a buy-to-let investor – and many find exactly what they want in Marbella, Mijas and the Costa del Sol's other exceptional resort areas, both on the coast and inland.
If you would like to join them here in Mediterranean paradise, contact the team at Promas Estates – even in August! We'll be here throughout the month if you want to make sure you secure the best deal possible, without delay.