Autumn Revamp – An Excellent Time for Home Renovations
With the hot summer months now behind us, and the festive season looming, there is no better time to give your home a makeover. Whether it's replacing old furniture pieces, freshening up the overall décor or undertaking more substantial renovations, the cooler autumn months are ideal for some timely DIY. Or, if you prefer to just "supervise" the work, you can call on the specialist team at our sister company Promas Building to provide their expertise and experience.
For most homeowners and new homebuyers, the main focus will be on the key rooms. For example, modernising the kitchen, incorporating contemporary spa-style features in the bathroom, strategically placing chic ambient lighting around the living area, re-upholstering the dining table chairs, replacing bedroom curtains and fabrics, or upgrading the guest room with a new headboard and bedside tables.
Then there will be those who are contemplating going a little "native" by adding touches of the trend-setting "Ibicenco" (Ibizan") look around the home. This style is particularly popular in summer but, for homes in Marbella and elsewhere along the Costa del Sol, it endures well during the rest of the year.
The key is to create a fresh and luminous style, with white being the main protagonist, complemented by splashes of blue in accessories and furnishings. A second essential element is using natural materials – such as earthy fibres and fabrics and wood and stone – for the main furniture pieces and window and door frames. Some of us will be keen to go even further, however, aiming to achieve a real wow factor with some dazzling state-of-the-art features and creatively transformed corners of the home. Think wine cellar, games room or gazebo.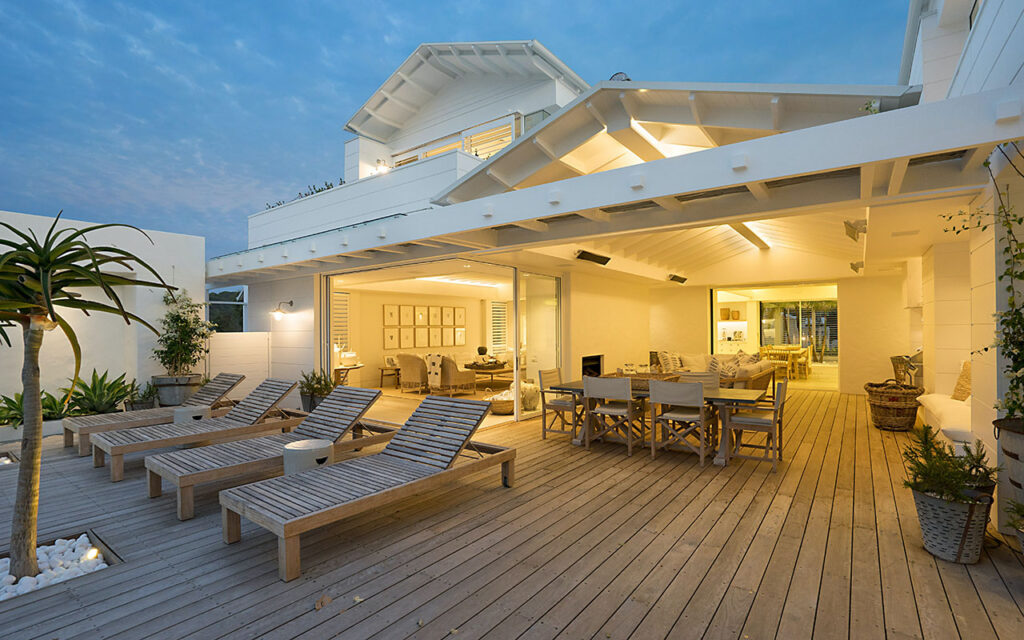 Wine Cellar
The ultimate accompaniment for an elegant dinner party with friends this festive season would be inviting them to savour their first glass in your own wine cellar.
Your options are diverse, depending on the space available. If you have a spacious villa, a partly or unused basement will be the ideal area to set up a cellar. You will also have ample space to expand your collection over the years, and the perfect excuse to plan holidays and getaways in Spain's many renowned wine-producing areas.
If space is more limited – in a duplex, for example – there are many conveniently designed wine cellars that can be incorporated under staircases or even below the kitchen floor.
For smaller spaces, a wine conservation fridge will be the perfect option when it comes to efficient temperature control – and they are fairly easy to set up close to the dining area for convenience.
Games Room
"Man caves" have become increasingly popular in recent years – and not just for the men of the home. A well-planned and equipped games room can be a recreational "cave" for all members of the family (and guests) to unwind in a fun-filled environment.
What you will first need are comfy sofas and seats and attractive decorations (photos and memorabilia of favourite sports and stars are always a good starting point), then the options are only limited by your imagination and tastes. Everything from board and video games to pinball machines and a dartboard, and the centrepiece of a pool table, or full-size snooker table if space allows it.
Garden Gazebo
The Mediterranean climate enables homeowners to entertain guests throughout the year. During the warmer months, shade sails for protection from the sun will usually be sufficient to accommodate pleasant al fresco dining.
For the cooler months, however, a partly-enclosed outdoor terrace area will probably be more appropriate. Or, even better, a grand gazebo set up in the garden and outfitted with eco-friendly heaters for the rare days when there is a particularly chilly nip in the area.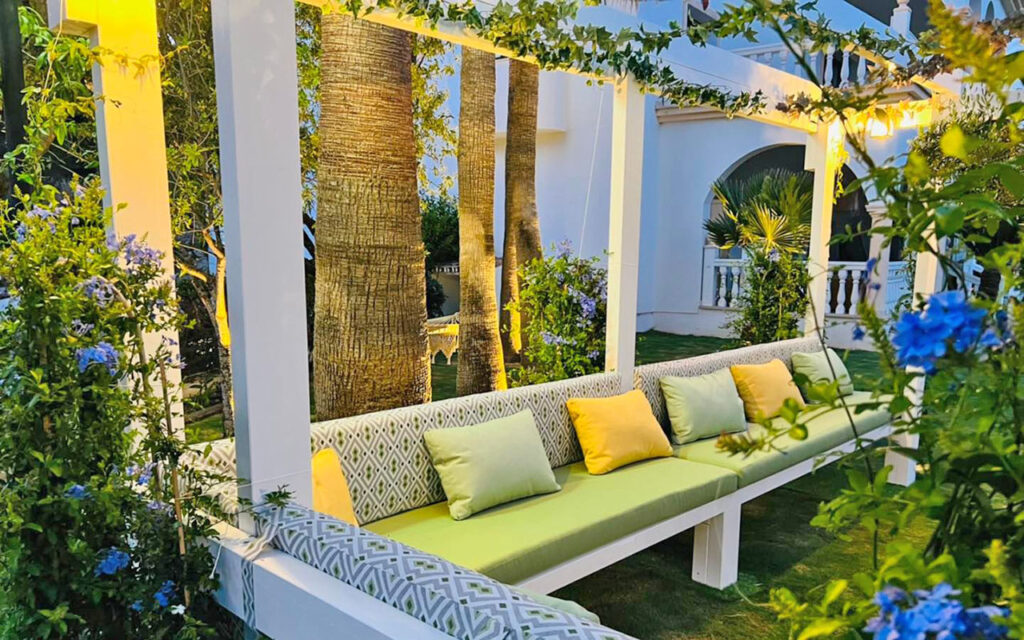 Guest Room
Many people who buy a new home in Marbella soon find they have a lot more friends – and distant cousins – keen to visit. For some, this might be a bit of a burden, but for those who like to stay in contact and who enjoy socialising, and showing off their new property, this is fine.
Obviously, it will be important to make sure your guests feel completely at home, even if that means they extend their stay! Ensuring they can enjoy moments of privacy is also paramount, ideally with their own en-suite bathroom and, if possible, access to the garden or outdoor terrace area.
On a more practical level, you should ensure they have ample drawer and cupboard space (preferably empty) for their clothes and other personal belongings, and also that all lights and lamps and power points function correctly, and that they can connect to Wi-Fi if necessary.
Placing scented candles or subtly perfumed air fresheners on the bedside cabinets is a thoughtful touch (while also leaving the windows open for airing well before their arrival), and it is best to avoid leaving your own personal items (and certainly no piles of dirty laundry) lying around the room.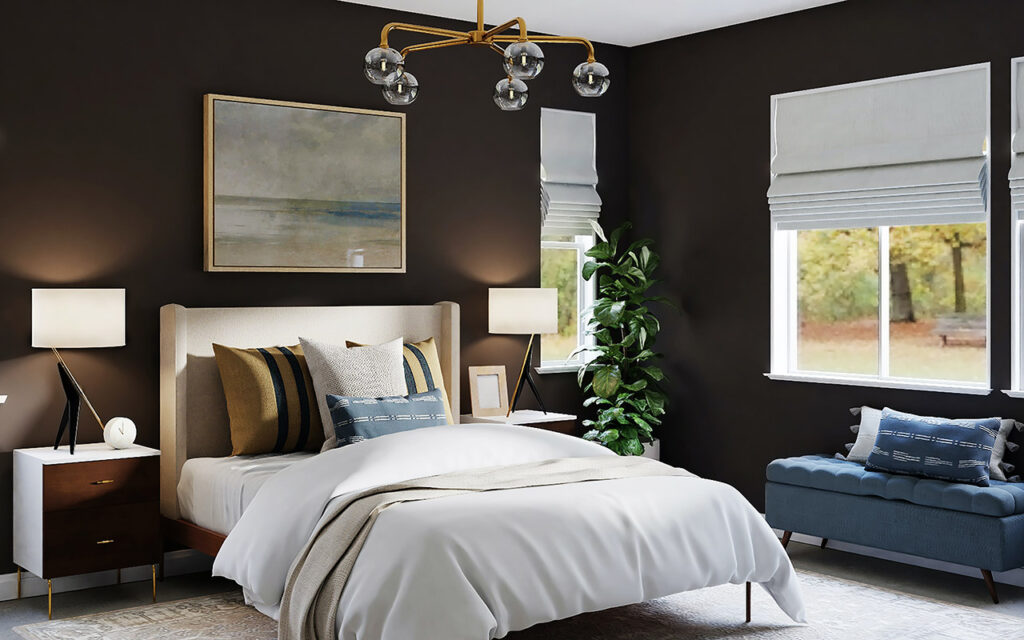 In conclusion, no matter how minor or comprehensive your renovations are, you will have the comfort of knowing that your home is attractively updated and ready to entertain (and impress) friends over the festive period, and to ensure family guests can enjoy a comfortable, cosy and chic stay in your special haven on Spain's popular southern Mediterranean coast.
And who knows, they might be so impressed they ask if you can arrange an appointment with our real estate experts to look for their own luxury home in the sun, where they will be able to invite you for a return al fresco dinner and overnight stay one night next year.