New build or older property? Which is best for you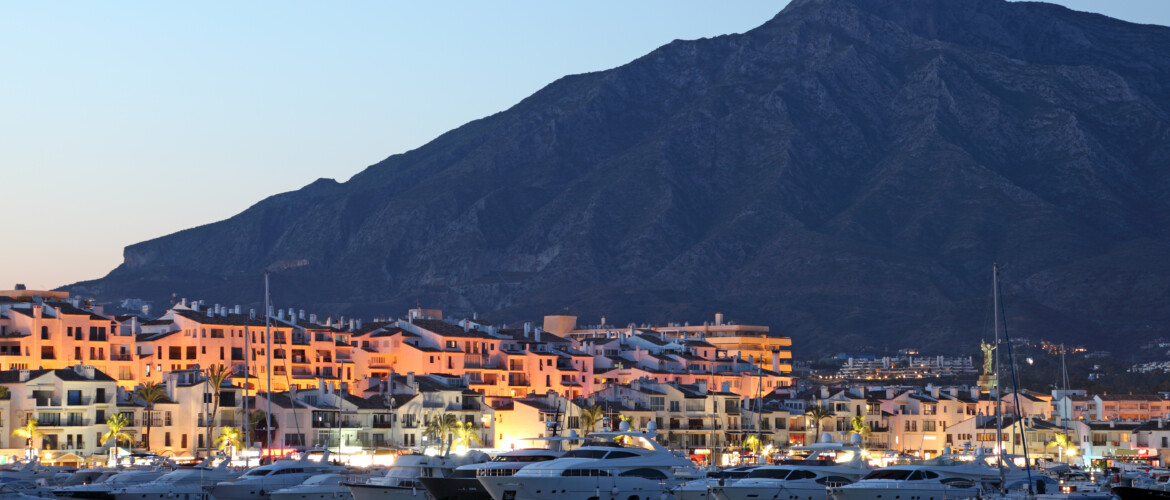 One of the great attractions of Marbella for homebuyers is that its lifestyle is a wonderful mix of traditional Spanish charm and contemporary glamour. That combination is also highlighted in the property market, with Promas Estates able to offer clients a wide choice between older homes in well-established areas and new-build properties in modern urbanisations.
Where land is in short supply for developers wanting to build new apartment blocks and townhouse estates, or individuals planning their own custom-designed villas, Marbella has an excellent supply of old properties that are ideal for contemporary refurbishments.
So, what is the best option for you? As with buying a home anywhere, it essentially depends on why you are buying the property.
Excellent Investments
If you are buying to let, a new-build may be more convenient. Once you have the key, you will not need to bring in any tradespeople for a lengthy reform that could mean missing out on income for an extended period.
Often it is also much easier (and quicker) to furnish and decorate a new property from scratch rather than decide what stays and what goes in an older home while trying to maintain a cohesive aesthetic balance between old and new.
At Promas Estates we can steer you in the right direction when it comes to buying furnishings for your property. Marbella is renowned for its cutting-edge home décor showrooms and experienced professionals, and we can advise which suits your style and budget.
Golfers and "Remote" Workers
If planning to rent to golfers, the area extending from Los Monteros to Elviria not only has several first-class courses but also a diverse selection of new-build properties. Apartments that suit golfing couples and villas for larger groups of golfing friends – which are either frontline along the fairways or just a couple of streets back from the clubhouse.
Young homebuyers planning to start a new working life or business in Marbella also tend to gravitate towards new-build estates, with one of the most popular, Marbesa, offering properties with latest-generation home automation – especially important bearing in mind the rapidly growing trend for "remote" working.
Well-Established Communities
If planning to move permanently to Marbella with a family (and pets), being able to move straight away into a cosy and well lived-in home will perhaps be more appealing than a new property. Elviria is not only one of the most family-friendly residential areas in Marbella but also has the advantage of being developed over several decades – resulting in a superb range of older homes available.
Similarly, the neighbouring El Rosario and Las Chapas urbanisations, on both the beach and mountain sides of the dividing coastal highway, have well-established local communities living in homes that have been impressively upgraded over the years.
Mediterranean Havens
For holidaymakers, perhaps more than old or new, the most important consideration when buying a second home is location. For those wanting to lounge at a chic beach club during the day then party at night, Puerto Banús is the place to be – and, for Instagrammers, to be seen.
The immediate vicinity of the famous marina mostly comprises older apartment blocks, albeit offering all the luxury trimmings. On the outskirts, towards Nueva Andalucía and along the Golden Mile, there is a diverse mix of both long-established apartment buildings and new-build complexes.
If a chilled-out holiday is more to your liking, the eastern beaches of Los Monteros, El Rosario, Elvira, Marbesa and Las Chapas offer a relaxed ambience while still being close to the nightlife for a change of pace when the sun goes down. And, as with other popular areas in Marbella, Promas Estates can present an excellent range of options from state-of-the-art modern apartments to townhouses with mature landscaped gardens.
Tranquil Country-Style Living
In recent years, renovated farmhouses with pools have become increasingly popular for people seeking a more rustic and outdoor lifestyle away from urban areas. One of the great advantages of buying such a property in Marbella – whether it is in the hills of La Mairena high above Elviria or in the heights of El Rosario – is that you remain close to all the area's key services and amenities.
Once settled in, you can also easily adapt the property to your own style and needs, with all major building and maintenance services, and specialists, close at hand.
If you have any doubts about whether an older home or new-build property is the best option, contact us and we will help you come to the right decision.