Where to find your dream home in and around Marbella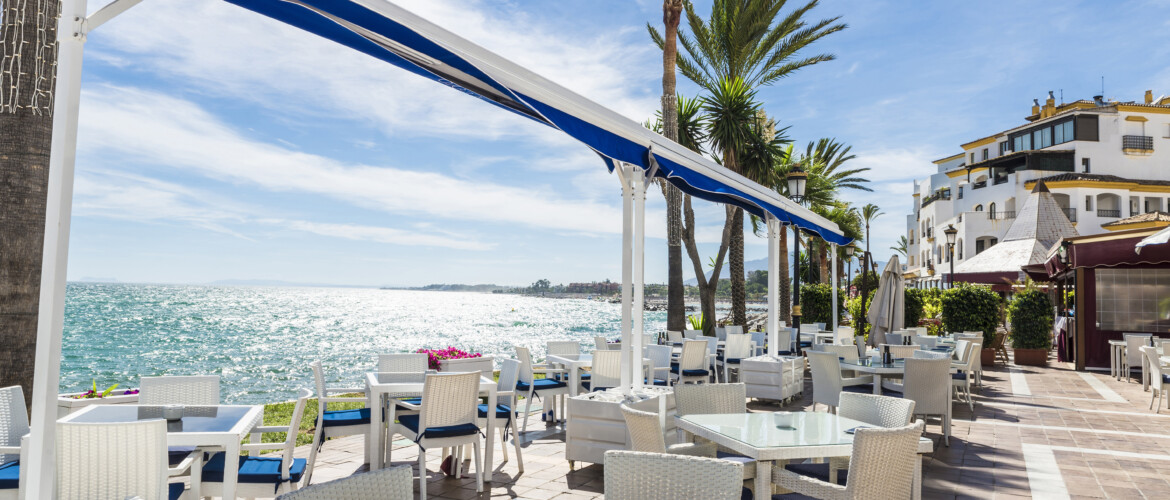 Marbella ticks all the right boxes for homebuyers seeking any type of property along southern Spain's popular Mediterranean coastline. From beachside apartments to palatial mansions in tree-lined boulevards, Promas Estates offers buyers a diverse and extensive array of homes.
Then vs Now
During the early years of Marbella's transformation from sleepy fishing village to glamourous international resort, most of its urban development was confined to the town centre and immediate outskirts. Today, apartments remain the core property type in this urban centre, with the more established apartment buildings – upgraded to modern standards – tending to be in the older parts of town while luxurious new apartment blocks extend along the beachside areas.
Moving further to the west, the famous Golden Mile offers ultra-exclusive apartment options, all the way to Puerto Banús, where penthouses overlooking the marina provide the ultimate in state-of-the-art luxury. For a more classic village-style ambience, nearby San Pedro de Alcántara is a wonderfully laidback Marbella suburb – or essentially a town in its own right – with both old and recently-built apartment complexes.
In recent years, areas in the eastern part of Marbella municipality have also flourished. Los Monteros's seaside penthouses offer the same high level of luxury living as those on the Golden Mile and in Puerto Banús, and magnificent apartment complexes in the nearby El Rosario, Elviria and Las Chapas residential estates overlook a stretch of coastline that is renowned for having Marbella's finest beaches.
Promas Estates' unrivalled portfolio of townhouses also covers the whole Marbella area – perfect for homebuyers looking for properties that provide more space than apartments and the same first class communal amenities, including pools and landscaped gardens, as well as 24-hour security.
Popular Locations
To the west, Nueva Andalucía is one of Marbella's most popular suburbs for people looking to buy a townhouse. To the east, El Rosario, Las Chapas and family-friendly Elviria are also highly coveted hubs of cosmopolitan living, with townhouse developments on both sides of the main coastal highway.
Inland, the tranquil heights of these popular residential areas offer even more private options – elegant villas with panoramic vistas over the Mediterranean, in well-protected cul-de-sac settings or perched on secluded hillsides. Many multi-million-euro mansions here would not be out of place in the tree-lined streets of Sierra Blanca, Marbella's most elite address.
In El Rosario, Promas Estates has a great range of elegant villas with panoramic vistas over the Mediterranean. A wonderful selection of villas in Elviria covers a broad price spectrum from mid-sized homes in gated complexes to multi-storey houses, all ideally suited for families. Further along the coast, Las Chapas is home to exceptional villas, both contemporary and classic Spanish, in quiet tree-lined cul-de-sacs.
Different Styles
For homebuyers seeking a mix of privileged living and rustic charm, the hills of El Rosario, Elviria and Las Chapas have some of Promas' Estates most attractive hidden gems, including both renovated farmhouses and plots of lands with full building licence approvals. The area between Elviria and La Mairena is especially popular for those wanting to get away from the coast but remain close to all major amenities.
Technology is now a key feature of modern homes, and this is especially highlighted in properties in the Marbesa residential estate. The relatively small development comprises a closely-knit community of residents and regular holidaymakers, enjoying Marbella's celebrated lifestyle in both modernised villas and full-automated apartments, with the option of creating their own bespoke and "smart" designs.
Sports and Fitness
Sport and leisure have always been a cornerstone of the Marbella lifestyle, so it is no surprise that Promas Estates has a vast selection of stunning frontline golf properties. Nueva Andalucía, Marbella's "Golf Valley", is the flagship area for golfing homeowners and holidaymakers, but Los Monteros is home to one of Spain's most venerable courses (Río Real), and El Rosario and Elviria also offer excellent options – apartments and townhouses – for homebuyers wanting to settle just a short chip shot away from verdant fairways and greens. For water sports enthusiasts, across the highway from Elviria is Cabopino and its picturesque marina, extensive nautical activities and wide choice of first-class apartments.
Whichever Marbella location you choose for your new home, and whatever property type suits your requirements and desires, Promas Estates offers a superb selection of properties that can help you convert your dreams into sun-blessed reality. Get in touch with our friendly team.