Exploring the Costa del Sol's Hidden Secrets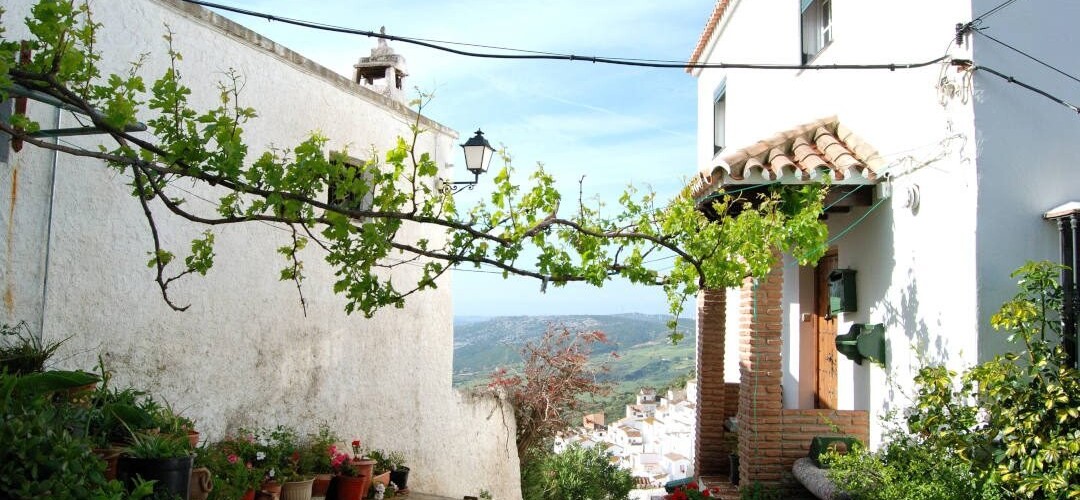 Many people will already be familiar with the Costa del Sol's renowned luxury attractions. Marbella's sophisticated marina café society in Puerto Banús, exquisite gourmet restaurants, upscale boutiques, chic beach clubs by the Mediterranean, elegant golf and tennis clubs… there's so much on offer! Our recent Guide to Marbella is a good place to start.
However, the Costa del Sol, and its diverse hinterland, is also home to many other sumptuous hidden gems that don't always make it into the classic e-guidebooks. Whether you are planning to visit in the summer or over the Christmas holidays, or perhaps thinking of staying long-term, here we share 10 of our favourites, from west to east.
The Beach at La Reserva Club de Sotogrande
La Reserva Club de Sotogrande has transposed the pleasant sense of walking on fine seaside sand to the inland heights of the luxury residential macro-estate, with what it describes as "the only private beach in Spain". An artificial lagoon with a full sandy bottom offers both families with young children and groups of older friends an elegant beach setting where they can spend a safe and exclusive day relaxing on loungers, with full waiter service on the terraces and in 2,800 square metres of healthy, open-air beach surroundings. Nearby is the renowned La Reserva Club de Sotogrande golf course, which has hosted men's and women's European Tour events and warmly welcomes visiting golfers.
Casares Village
The Costa del Sol's quintessential inland "white village", Casares offers breath-taking views over the Mediterranean and surrounding mountain range. Its origins date to the Iberians and Phoenicians, and the town centre was built around a 12th century castle built by the occupying Moors.
The town's name derives from Julius Cesar who, in 61 ACE, is believed to have used the La Hedionda baths (towards the coast near current-day Manilva) and their sulphurous waters to cure his liver disease. More recently, writer, historian and politician Blas Infante, considered to be the "Father of Andalucian Nationalism", was born in Casares.  Over the past two decades, development in Casares municipality has experienced significant growth along its coastline, highlighted by one of Europe's finest luxury golf resorts, Finca Cortesín, venue for the 2023 Solheim Cup.
Orchidarium Estepona
The largest orchidarium in Spain, this lushly verdant building extends over 1,000 square metres and two multi-levels that are separated by a stunning bamboo forest. Conveniently located within the town, which is popularly known as "The Garden of the Costa del Sol" thanks to its flower-bedecked and colourfully landscaped streets, the Orchidarium Estepona incorporates such visual attractions as a lake, 15-metre waterfall and three glass domes, the tallest of which rises to about 30 metres high. It is home to 5,000 plant species and 1,300 orchid species from around the world.
La Concepción Reservoir
The Embalse de La Concepción is located in Istán near Marbella's gateway to the Sierra de las Nieves mountain range, which in 2021 was officially declared a protected National Park.  Fishing and canoeing are just two of the popular water activities that visitors can enjoy in the reservoir – albeit under regulated conditions to preserve its pristine beauty – and it provides habitats for a diverse family of wildlife. These include mammals such as the elusive and rare otter, amphibians including the marbled newt and tree frog, and rainbow trout and catfish.
La Concha Peak
Okay, maybe not so hidden, but usually only the truly intrepid make the trek to its peak. Also located in the Sierra de Las Nieves, a short drive from Marbella, the Pico de La Concha is a mountain peak in the shape of a shell ("concha" in Spanish).   The route to the top is complicated in parts but essentially accessible for most hikers – provided they take due care and avoid the customary pitfalls of a mountain pathway. The reward at its peak, more than 1,200 metres above sea level, is a panoramic overview of the whole coast, all the way across the Mediterranean to Morocco.
Along the way, trekkers can admire the vegetation of chestnut, sherry and olive trees, Spanish firs and various types of pines.
Plaza Chinorros in Fuengirola
Relatively hidden behind the post office in Fuengirola but not far from the main church square, Plaza Chinorros has taken over from the iconic "Hunger Street" (or "Fish Alley") as Fuengirola's most popular, and chic, dining area. The plaza itself includes several restaurants offering a creative mix of Spanish and international cuisine, and there are numerous other appetising dining establishments, tapas cafés and late-night cocktail bars in the surrounding alleyways. If seafood is more to your liking, further east along the coast to Torremolinos is La Carihuela, a former traditional fishing village that is now a must-visit for gourmands who relish delicacies from the sea. The multi-restaurant Casa Juan, in the next street back from the beach, is a favourite among locals.
Soho Theatre in Málaga
The Teatro del Soho opened in 2019 as the culmination of a lifetime dream by Málaga's most famous cultural son (together with Pablo Picasso). Hollywood star Antonio Banderas not only established the theatre but he also starred in its debut show, A Chorus Line, and most recently in Company. In addition to Broadway musicals, the theatre hosts an increasingly diverse program of other musical, dance and cultural productions. It is located in the heart of Málaga city (where Banderas has a penthouse apartment overlooking Gibralfaro), a convenient starting point for exploring the rest of the city and dining out in traditional "malagueño" style.
Barranco Blanco Ravine
Located between Coín and Alhaurín del Grande, Barranco Blanco provides visitors with a sublime immersion in nature. This tranquil corner of the Costa del Sol is named after the surrounding white limestone rocks, contrasting with the vegetation of willows, junipers, pines and honeysuckles.
It has been named a Site of Community Importance by the EU, to protect red mullet that are in danger of extinction and sea otters that also live in its streams. Visitors can admire an impressive waterfall and enjoy swimming in pure and crystal-clear pond waters – especially welcome during the warmer months.
Riofrío Caviar
A short drive from Málaga city, on the main highway to Granada, Caviar de Riofrío was founded in 1963 and since then has become a global benchmark in high-end gastronomy. It is one of the main sturgeon aquaculture breeders in Europe and the first to obtain an organic certification for caviar.
Both traditional Russian and Iranian recipes are created, as well as various other derivatives prepared from caviar and sturgeon meat.   The farm offers various visiting options to see specimens in all phases of age and size, and fascinating explanations by professionals about the breeding and caviar production processes. Visits also include a taster spoon of organic caviar accompanied by a glass of cava or a shot of vodka.
​​Antequera Dolmens Site
Declared a World Heritage Site in 2016, the ​​Antequera Dolmens Site in the northern area of Málaga province comprises three megalithic monuments as well as two visually spectacular natural landmarks. It was built using large stone blocks during the Neolithic and Bronze Age, forming chambers with lintelled roofs or false cupolas. Buried beneath their original earth tumuli, the three tombs are considered to be among the most important architectural works of European prehistory and a significant example of European Megalithism. One of the three monuments, the Menga dolmen, is 6,000 years old.
Contact Promas Estates
The Costa del Sol is a beautiful part of Spain with much more to offer than the long, sandy beaches and glorious weather that the area is so famous for. There's cultural interest aplenty and attractions for everyone and all the family. No wonder so many Brits choose to make their home here! At Promas Estates, we specialise in beachfront apartments, luxury villas, country homes, townhouses and brand new homes, offering a truly bespoke service to help you find your dream home in a premium location. Whether you are looking for a main residence in Marbella, a second home in the sun or an investment property on the Costa del Sol, contact our highly trained English speaking team for professional advice and guidance.